The Angry Birds Ultimate: Trading Cards was another collaboration with Rovio Entertainment and Giromax. The cards come in 7 card packs, Special booster boxes, and the deluxe sets.
How to play
The premise is easy 2 players place cards to see who win. There are 4 attributes that goes as following in a rock-paper-scissors fashion, Wood beats Glass, Stone beats Wood, Glass beats Stone (This one is very unlogical), and Brick beats all.
Card Rarity
Each card has it's own rarity. On the top of the card is the name and card rarity.
The Letter Key
C - Common
R - Rare
SR - Super Rare
SSR - Super Super Rare
UR - Ultra Rare
MR - Mighty Rare/Limited Edition.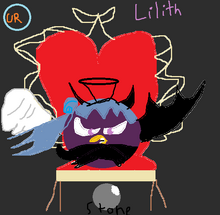 Foil cards are guarunteed to be a SSR, UR, or MR.
Booster Boxes
The boxes have a theme like a box is dedicated to a bird or holiday.
Deluxe Pack
It's a giant set of 20 card packs. It costs cheaper than the The Super-Mega-Hyper-Nitro-Ultra-Collasal build up *ARCADE EDITION*  Mattel Set by 2 dollars.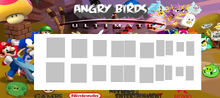 Community content is available under
CC-BY-SA
unless otherwise noted.