Angry Birds: Pokemon is a variation of Angry Birds that includes Pokemon and other guest characters.
Green Balloon Bird - First appears in level 1-4.
Pink Bird - First appears in level 1-6.
Egg - First appears in level 1-6.
Wingull - First appears in level 1-7.
Episodes
Tutorial. 15 levels. Uses various targets instead of pigs.
Avystreas. 36 levels.
Leuronoda. 40 levels.
Super Smashers. 60 levels.. Several guest characters can be used, along with more types of Pokémon.
The Torchers. 80 levels. Only the Pyrokinetics are usable in this episode.
Showdown. 63 levels. Shelmet, Manaphy, and Mewtwo can now shoot beams with different effects.
Poisonous Piercers. 45 levels. Introduces Arbok, Seviper, and Drapion. It was added on February 4 of 2013 in celebraion of the Year of the Snake.
Poketricky. Will be added on April 1 of 2013 in celebration of April Fool's Day.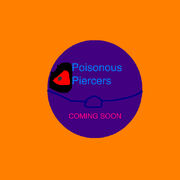 Trivia
"Avystreas" comes from "Avians y monstruos frente a cerdos", which is Spanish for "Avians and monsters versus swines".
"Leuronoda" comes from "Lindo el fuego porcina roba una sopa de alcachofa", which is Spanish for "Cute fire swine steals artichoke soup".
If the Glass Target is hacked to be made weaker, the Stone Target will become stronger if not prevented.
"Super Smashers" is a reference to the "Super Smash Brothers" series.
Community content is available under
CC-BY-SA
unless otherwise noted.