Angry Birds In Paint Land Is a Angry birds Fan-made Game. In This Game,The Angry Birds Are Tipped Over Into Paint And They Spotted A New Land Called Paint Land (from
Angry Birds Colours
.) The Pigs Then Use a time machine to get into Paint Land.The Birds Have To Defeat The Pigs In Time or else, They will be Stuck in Paint Land forever! 2 New Birds have Spotted.
THE Birds
Red Bird
Yellow Bird
Blue Bird
White Bird
Black Bird
Big Bro. Bird
Note: There Is No Orange Bird Or Green Bird.
Pigs
Small Pig
King Pig
Helmet Pig
Mustache Pig
Big Pig
Fat Pig
Episodes
1.The Enterence- 35 Levels
2. Fat Pig's Reverge- 21 Levels
3. The New Bird!- 23 Levels
4. The Broken Rainbow-16 Levels
5. A Big Fusion- 20 Levels
6. Final Boss-1 Level
7. Golden Paints
8. Lost Colours of the Elements- 40 Levels, 1 Boss Level
Bonus- Year Of The Rainbow Eagle
Play On
PC- May 30th
Mac-May 31th
Apple Devices- June 2nd
Chrome- June 5th
Android Devices- June 7th
Facebook-June 7th
Payments
The Mighty Eagle: Free
The Mighty Rainbow: 0.49
Level Wrap: 0.99
Teamwork Power: 1.99
Trivia
It was originally going to be The Pig Eater but due To Rovio, The Pig Eater will be in World 6.
Songs
The Main Song Is From Angry Birds Seasons: Wreck The Halls.
The Andriod Devices Main Song is from Angry Birds Space.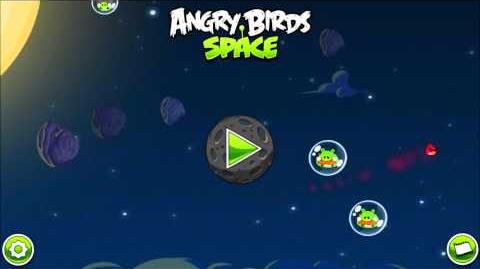 Community content is available under
CC-BY-SA
unless otherwise noted.