Angry Birds Nightmare
is an alone-bird game. This game was released on June 13, 2012.
Characters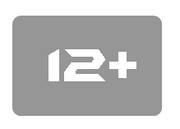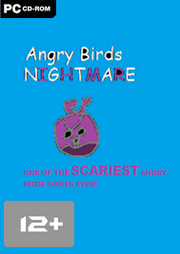 Birds
Enemies
Episodes
It consists of 20 episodes.
Grassland
Desert
Beach
City
Sky
Snow
Jungle
Forest
Rainforest
Farm
Ocean
Space
Graveyard
Pool
Meadows
Bar
Water
Cruise Ship
Police Car
Prison (Final Episode)
Golden Cages (Golden Eggs)

Glitches
When you shot Dark Bird and you click on it and the menu, the game freezes and once you restarted the

game, the music changes from Ham'O'Ween Music to Angry Birds Space Music. To undo this, shoot Dark Bird at the pigs and do NOT touch him and the menu together. and the music is back to normal.
Play On
iOS - June 15th
Android - June 20th
PC - June 21st
Mac - June 21st
Chrome- June 25th
Song
The song is takin from Angry Birds Seasons as the Ham-o-ween Music.
Trivia
Gallery
Community content is available under
CC-BY-SA
unless otherwise noted.