WikiClean
This article's quality is low, but not low enough to be deleted. Please help clean this page up by correcting errors.
---
 Angry Birds Blue Bird
 Powers
 It can throw bombs and it can drill through the glass boxes
Some words
ANGRY BIRDS, THE FANON BLUE BIRD!! --Mikeyberg522 (talk) 02:48, April 2, 2019 (UTC)Blue bird!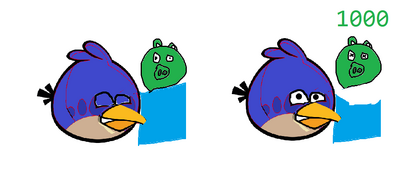 Community content is available under
CC-BY-SA
unless otherwise noted.