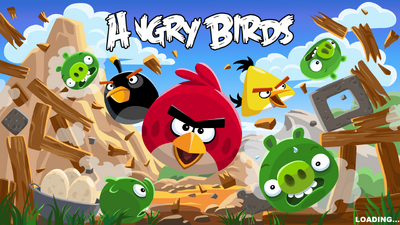 Hungry Birds is a Redbird07 Game. The Loading Screen says "HUGRY BIRDS", but when the current Loading Screen was made, they got it wrong. This Game is Coming Soon
Story
The Angry Birds had been searching for Eggs, and they collected 3 Eggs. Those 3 were GOLDEN! But the Pigs "cracked" them. (They replaced them with cracked Eggs that the Pigs found). THIS, made the Birds super angry. Ruining the Pig's lives was what to do. How? EAT THEM!

These Birds may not feel hungry, but on the outside, you're lunch


— A weird thing about the Hungry Birds.
Episodes Levels
1-1
1-2
1-3
1-4 (Full Version only)
1-5 (Full Version only)
More Coming Soon
Versions
Gallery
Community content is available under
CC-BY-SA
unless otherwise noted.