Hi there!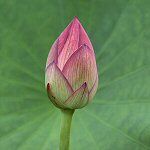 Welcome to our wiki, and thank you for your contributions! There's a lot to do around here, so I hope you'll stay with us and make many more improvements.
Recent changes is a great first stop, because you can see what pages other people have been editing, and where you can help.
Questions? You can ask at the Help desk or on the "discussion" page associated with each article, or post a message on [[User talk:|my talk page]]!
Need more help? The Community Portal has an outline of the site and links to pages to help you learn how to edit.
Please sign in every time you edit, so that we can recognise an established user.
I'm really happy to have you here, and look forward to working with you!

Welcome to one of my favorite wikis.
My friends are really cool, like Redbird07, and SpongeTechX. You should really take a look at them. My sister Trinket, not so much awesome.
Welcome to my page

<insert name here>

!
You are just about to leave wherever you are and about to enter Lalaloopsy Land. Are you sure you want to do this? Y/N
About me
Name: Misty
Siblings: Yes
Annoying Siblings: You can say that again
School: Awesome Bird High School
Laid an egg before: Do you think I'm dumb? I'm a teenager! I'm way too young to lay an egg!
Power: Scream so loud I knock down the pigs' structures
First appearence: Angry Birds Friends
Need to be bought with real money: Yup
Price: $2.00
Weakness: Freezing cold tempatures
Species: Lalaloopsy Bird
Space Bird Name: Mizty X
Space Power: Spin so fast I turn into a tornado and suck the pigs' structures in.
Where we are right now: Starsweet
Home: Starsweet
Favorite TV show: Anything that is Japanese English Dub
Favorite movie: Powerpuff Girls movie
My Wiki Friends
Bold names indicate forever friends.
Pictures of the naughty things I caught Trinket (My sister) doing
Days of December 2012
Day one: I don't like it. Dad won't let me go outside, and Trinket stole two of the Christmas cookies today. I have a feeling she's going to get a lump of coal in her stocking. But this morning was the worst. When I was sleeping this morning Trinket pecked and pecked and pecked on my cheek trying to wake me up when she BIT me on the sensitive part of my cheek! I woke up from a start on that.
Day two: I'm begining to like it. My pet mermaid began to comfort me down, and I got hot cocoa with my cranberry bagel today (My favorite). Then I had a chat with Angel.
Day three: Things just got from bad to worse. Trinket and Harmony were tugging on my hair to wake me up when they pulled my hair so hard I got jerked out of bed. And I hit the ground, getting a bruise. I also forgot it was the first day of school in December. Today is worse than day one.
Day four: It's not better then day three, and not worse then day two.  I did NOT eat anything because Trinket ate my breakfast! And now I have to make Trinket's Chewbacca costume! How can I make it if I was banned from scissors for a week?
Day five: Why do I hate Trinket today? BECAUSE SHE TORE UP MY HOMEWORK AND THE TEACHER THOUGHT I WAS LYING SO I GOT SENT TO THE PRINCIPAL!!!!!!! I hate you today Trinket!!!!!!!!!! >:-(
Day six: We are migrating today, when I'm done with school. Even Trinket's migrating. Wait a sec, is it me, or does something stink? Oh great, Trinket passed gas again. I'll be back, as soon I spray the place with Febreeze.
Day seven: We've migrated to Lalaloopsy Land, I got better at playing piano, and when I got invited to a party, Mom let me wear lipstick, like Gummy!
Day eight: I'm lovin' this day, cause' Noise let me become admin!
Day nine: Today is Suzette's (A freind of mine) birthday, and I made a book as a birthday present.
Day ten: I'm going to the circus today. Luckily, Trinket has a cold, do she won't be able to be naughty.
Day eleven: I went to the fish museum (Sorry if mispelled) and saw lots of fish. Today, Trinket was better, and didn't do anything naughty.
Day twelve: I played Zombie Pig Chase (A board game that Trinket made, might become popular) with Harmony, my friend Suzette, and (Of course) Trinket.
Day thirteen: A new user came on the wiki, and I typed her a greeting.
Day fourteen: I got a toy Rudolph that plays music. He is so cute!
Day fifteen: I just found out we had some new Angry Birds Christmas ornaments. I have posted some pictures of them.
Day sixteen: I made an Angry Birds Space Coloring Book. It is so cool!
Day seventeen: I don't feel good. I threw up on Mom's clean, new carpet. Trinket also nearly doodled on my coloring book. I yelled "Don't touch my coloring book!" at her when she was flipping the pages with pen in beak.
Day eighteen: Ow, ow, ow! My head was hurting all day, so I stayed home from school. The teacher called and asked me why I wasn't at school. I told her my head was hurting all day. The teacher understood and said that some of her students had the exact same problem today.
Day nineteen: Two words: Trinket mischief. A couple more words: Don't ask about tommorow. I'm gonna make some files called My Bad, BAD Days and My Good Days, I'm gonna put tommorow in My Bad, BAD Days. Don't ask about the other days. They are either Meh, I hate today, or this is so awesome I'm not going to write about it.
My usual morning routine (Except on holidays and weekends)
OK, So you want to here my morning routine, right? Well then, first, I wake up to my Angry Bird alarm clock (Plays Angry Bird Music). Second, I shut off my Angry Bird alarm clock and get out of bed. Third, Mom tells me to wake up my younger siblings (Every now and then I moan to Mom, "Do I have to wake up my siblings?!) and I do. Fourth, I make my bed. Fifth, I jump into the bathtub Mom made and scrub myself good. Sixth, after drying off, I go dowstairs to make and eat breakfast. Seventh, I get my lunch Mom made and go to school.
My life
My favorite videos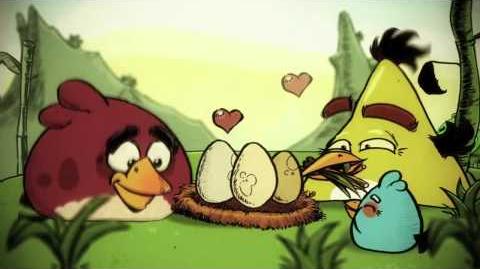 Things about my family I never knew
I wasn't the first child Mom and Dad had. There was another child Mom and Dad had before me. I never met her because she popped one too many stitches (That's Lalaloopsy Bird talk of saying she died) the day before I was born. Her name was Gummy Gum Sum.
Dad wasn't the first Lalaloopsy Bird. Mom was.
Gummy was cuter then me. Too bad she died.
My achievements
12/6/12, 200 edits! Woohoo!
12/8/12, Became admin!
12/21/12: 300 edits! Oh yeah baby!
1/20/13: 400 edits! Woohoo!
1/20/13: 300 achievement points! Yes!
My bad, BAD days
12/05/12: Why do I hate Trinket today? BECAUSE SHE TORE UP MY HOMEWORK AND THE TEACHER THOUGHT I WAS LYING SO I GOT SENT TO THE PRINCIPAL!!!!!!! I hate you today Trinket!!!!!!!!! >:-(
12/20/12: Probably the worst day of my life. Trinket was playing with my siccsors and put a cut right on my FACE. She doodled on twenty pages of my notebook. She even tipped over all my trash cans in my room (Which were all full) so garbage spilled everywhere. Mom got mad at me because she thought I did it.
My Good Days
12/8/12: I'm lovin' this day, cause' Noise let me become admin!
1/13/13: I came back to Piggy Planet! I'm hosting an event where you can get lots of stuff I found on Lalaloopsy Land! You can go to the event at the blog post IMPORTANT NEWS: Thelalaloopsygirl coming back to Piggy Planet Janurary, 13th, 2013! Hurry, before the event expires tommorow!
2/26/13: Hey, how did I find this phone on the middle of the street that is still working and in brand-new condition? I'm not gonna complain about it. I just could get Harmony really jealous. >:-D Mwahaha!
3/24/13: Man, this game is fun! I went 2 the arcade and saw Puzzle Bobble 4. Now, if only I can beat that guy that dresses in green, my life would be perfect.
Find Trinket!
User:Thelalaloopsygirl/ Find Trinket!
Homework, The bad days and the good days of homework
You may not know this, but some days, I hate homework, and other times, I don't.
The days I hate homework
12/05/12: Why do I hate Trinket today? BECAUSE SHE TORE UP MY HOME AND THE TEAHCHER THOUGHT I WAS ,LYING SO I GOT SENT TO THE PRINCIPAL!!!!!!!! I hate you today Trinket!!!!!! >:-(
Other
Visit my wiki here: Click me if you want to see the wiki called Thelalaloopsygirl Wiki
LOL AWESHOME LA TALE MOOSIC: EPIC BEHEMOTH STOMACH MOOSIC EPIC FOE MANSION MOOSIC EPIC PYRAMID RUINS MOOSIC
Half bad and half good days
2/27/13: Waaah! D-':> Suzette got taken to the hospital today! She was in a huge fight with the pigs, King Pig punched her so hard it started raining Fat Pigs on her! WHY GOD AND GODESS BIRDS?! WHY?! She was in serious condition, so she had to stay in the hospital until she fully recovers, which will be in 3/23/2020! WAAAAH! Oh BTW, today is Ivory's birthday.
Birthdays!
4/8/13: OK, this is my best birthday I've ever had. I got a cake, and presents at my spot in the breakfast table. My first present was in IPAD. Yup, you heard me right, an IPad. Now I can play Papa's Burgeria On the Ipad. The next one was outside, when I got it, I nearly fainted. It was a RED CONVERTABLE MUSTANG. I got my own car!
The rest of my morning presents were a new hair bow, an Angry Birds Space poster Trinket drew for me, which I actually think is pretty cool, a sewing set, $100 to buy the wedding rings for me and Gabrieltnz, that's right, we are getting married, and painting set (What I mean by that is paints, paintbrushes, pencils, 3 reams of paper, crayons and markers).
Now, time for the at school birthday party. I got free yogurt, which I love, a bunch of Lalaloopsy dolls, an emoction ring, which is bright pink with happiness right now, a book (I love reading), Legos, Angry Bird Lollipops, a lot of that stuff. 
Now, the WITH MY FRIENDS birthday party. Suzette (We went to the hospital to visit her) gave me a hair ribbon with diamonds on it, my last one had pearls on it. Harmony (Even though she is my sister, we are actually friends) gave me a booklet of THE WAAAAAAAAAAAAAAY OF TEH MEAT NINJA! As you know by his name, he looooooves meat, and you gotta eat a steak every day, or else he'll come and teach you THE WAAAAAAAAAAAAAAAAAAAAAAAAAAY OF TEH MEAT NINJA by force.
Oh yeah, I almost forgot, I need opinions about this birthday.
Messages from LaTale monsters
9/7/13: Wandering Sister +14: I hate you all....
9/7/13: Honey Bee Bow: A message to level 80-90 monsters. LOOK OUT FOR THE LEVEL 88 SORCERESS CALLED AWESOMETRINKET!
9/15/13 Priring: *Cute little nose twitch* (That's Priring for "Aren't I cute?")
9/15/13 Nurse White: I never liked being Thelalaloopsygirl's avatar.
9/15/13 YoNang: Oh crap my hair is frizzy again.
9/26/13 Moran: YONANG DON'T YOU DARE TOUCH MY LANTERN
9/26/13 Ifrit: Begone before I send my royal Fierie daughter!
7/8/14 Elmira 150: I liek my hair. Lei-Lei Special Attack! Seduction! (Me: Whut?)
My stuff
Days...days...even more days...
This is a revamped version of my Days of December 2012.
2013
9/11/13: This day is average, I guess. I was just about ready to go to school, when Trinket began demanding to draw with my colored pencils. If you haven't visited my house, lemme tell you about Trinket. SHE'S NAUGHTY. That's about all I can say about her. I firmly said no. Of course, she went on a rampage after I went to school.
At school, I was sleepy, when the teacher said we were going to have a test. I hate tests, and now I got a D-. If I wasn't the nicest student in class I would've gotten an F. (Skipping tonight and 9/12/13)
9/13/13: OH MY GOD OH MY GOD I HATE TODAY. SAW A BLACK CAT, GOT AN F. SPILLED SALT, ENDED UP BREAKING A FREAKIN' MIRROR, MEANING I DROPPED MY CANDY IN A MUD PUDDLE! (Sob)
TO MAKE MATTERS EVEN WORSE, TODAY WAS TRINKET'S BIRTHDAY! SHE FARTED ON ME, DROPPED AND CRACKED MY IPHONE (That cost a billion Eggos!), AND WOULDN'T EVEN GIVE ME A BIT OF CAKE!
More about me
Misty

Age

18

Powers

1: Able to transform into slime and do anything, stretch, morph into anything (Yeah, the slime can change colors), you name it, I can possibly do it.

2: Scream so loud I knock the pigs' structures down.

First Angry Birds episode

Angry Birds Friends: Anniversary of the Lalaloopsy!

Size

Big

Strength

Don't get me started on that, 'ya bird.

Appearence

In Ice Man's ice block. :-P
Mega Man drawings!
Community content is available under
CC-BY-SA
unless otherwise noted.