This is

GestroGames441's

Article!
You can help on the article too, just ask permission first and don't vandalize it. And Remember this article belongs to GestroGames441!
Hello! Before You Read This Please NEVER EDIT MY PROFILE OR ELSE! Anyways Have A Fun Time Now!
Hello Fellow User! I'm GestroGames441, Also Known As DJ Typhoon! Although "Gestro" Isnt Really My Real Name. But Dont Get Any Idea's Like Im giving out all my personal information, CAUSE lM NOT!, Anyways If You're Reading This It Means l Like Playing And Creating Games. Anyways Have A Fun Time Now! :D
Backstory
i was just a rejected sprite from another game. once they deleted me i escaped from that game and decided to explore the world. i decided to leave the city because people just thought im a myth but im real and people got scared and started attacking me! but i used my move "the flood" to get away from their attacks and left on a boat. then thats when i reached bird island, i can also reach diamond island with an ability i like to used called "water jet" i got inspired from a game i played and a television show called "pokemon"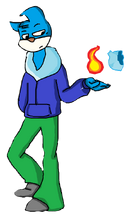 Games I Like
Angry Birds Classic
Angry Birds Space
Angry Birds EPIC
Territory War
Minecraft (And PE)
Zombs.io
Diep.io
Pokemon (Any Version and even ROM Hack)
My Opinion On Other Users.
Ok! im new ok!? don't expect me to have too many enemies and friends! (above cool are my friends, but under the a bit annoying are my enemies..)
Awesome
ComboLuigi2000 An Awesome Admin, He Makes Cool And Awesome Games/Articles Such As: Angry Birds Ultimate, Angry birds Blues The Game Shadows Of Darkness, His Birds (Garretto, Blaser, And Plum)
ExcitedGreenPig6 He's Quiet A Cool Piggy., He Also Runs A Cool MilkShack Aswell!
Icebird2019 Likes My Flock (The Rare Flock) And Made Me Bureacrat And Admin On His Wiki He Also Made Some Pretty Decent Birds Too
V3rysma11313phant3 Just Like Combo. He Makes Pretty Cool Games. He Also Likes My Games :)
Cool
DavetheFave11 Same As Combo And V3rysma. He Makes Pretty Decent Games. And Also Made Cool Birds.
Omega138 Same As Icey. But Likes To Add Random Anime Stuff On His Articles.. :\ And Icey Is Concerned About It..
Yoshifan1219 A Cool Admin Who Works On The Wiki And Made An Awesome Flock! (Unique Flock)
Electric- An Awesome New User. And A Good Friend (Thats Probably It.. :\)
D0gemasteronScratch - Hosted A Good Event And A Cool User.
Blackon - Makes great pixel art for the XG Oinkers, he even makes magnificent games!
Luigi - Makes great art and cool flock
A Bit Annoying..
Pokemonsunandmoon_fan - He keeps making pointless games without even working on them, just like Ben! he also likes to get away from taking birds without taking permissions by RENAMING them! he even renames other users!
Annoying
Ben He Created An Article About Himself. You Cant Visit It Anymore Because Yoshi Deleted It.. But Basically The Article Was About Him Being Very Awesome. Even His Strength (In Infobox) Says That He's "SUPER STRONG!" And It is Unfair Really.. So He's Not Really Awesome Because. 1.He Created A Ripoff Page About ABU Called "ABU Mega Verision" (The Version Was Mispelled On Purpose Because Thats The Name Really.) He Even Said The F Word On (Me Or Icey?) Whatever.
Very Annoying
66g52gwt6tgwgw2g_wy67w3y673ww He Keeps On Vandailizing Peoples Articles. He Even Vandalized The Whole Trendy And Featured Article "Chet" Even Keeps On Spamming Saying Stuff Like " ALBUM IS JUSTIN BEIBER " He Even Says" HAHA" On A Random Article, (I ASSUMED WHEN HE JOINED FANDOM HE JUST TYPED EVERYWHERE ON THE KEYBOARD.....)
THEY NEED A MAD TIME!
Depop_flesh and Whatsoever999 (MFD's Sockpuppets) - THEY'RE JUST VERY ANNOYING! HE SPAMS, HE VANDALIZES AND WORST OF ALL HE SWEARS WITHOUT CENSORING THEM!!! AND MOST OF ALL HE SHOWED ME A PIC THAT WAS.. HORRIBLE AND THAT MADE ME TO THE POINT I HAD TO GET IT OUT OF MY HEAD FOR 3 HOURS. (also if you're wondering what that pic was i suggest that not to see it,. trust me. its horrible...
Attacks from OC.
Water Moves
Flood - Can create a MASSIVE Wave of water.
Water Ball - Creates a water ball and shoots the water ball.
Fire Moves
Fire Ball - Will create a fireball in Gestro's hand and throw it at the aimed enemy
Fire Fist - One of Gestro's fist will glow orange meaning one of his punches can have a fire effect
Ice Moves
Freeze! - Freezes a targeted enemy.
Snow Storm! - Gestro will create a strong snowstorm.
Miscellaneous
Meme Wave - Gestron will send out a bunch of memes at a tageted enemy
BOOMY CREEPER! - Gestro will throw a random creeper at an enemy that will explode fire..
My Avatars
Stuff I Like/Don't Like
Stuff I Like
ASDFMOVIE - Because its just hilarious..
SMG4's Videos on YouTube - They may contain swearing but its still funny!
Mario Stuff- They're Cool.
Animal Jam - Sometimes play but its a cool game.
Memez (especially Ugandan Knuckles meme) - DO YOU KNOW DEH WAY!?
Undertale - Cool. also,.. you know, its rude to talk about someone who's listening..
Baldi's Basics - Its just so weird.. I luv it.. Also it contains secrets that keeps me HYPE!
Minecraft - It's a cool game that can give anybody and i mean ANYBODY creativity.
Angry Birds - I wouldn't be here if i didn't like it!
Card Games - Just interesting..
Game Crack Videos - LOLOLLOLOLOLOLOLOLOLOLOL ESPECIALLY UNDERTALE CRACKS!!
Glitchtale - A good parody series of Undertale.
Eddsworld - a cool webtoon i like...
Stuff I DON'T Like
LoveLive! - Because Omega mentioned it..
Spamming Users.. - They're just ANNOYING!
Regular Show - NO. just.. just NO.
Random Stuff
My Animations!
Thats not all! i also make animations! here is my studio!
Birds I Made
Tornadowind, Detray, Spade, Blake, Tally, Elict, Dane
Space Version of Dane: Fire Bird (Space Dane)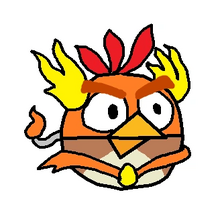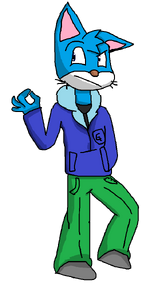 Community content is available under
CC-BY-SA
unless otherwise noted.