hallo me a alternate account of Gestro.... ok bye
also here's the original account: GestroGames441
and the other account that was used for a short amount of time because of the bad gateway incident... GestroG
Hello users of the Angry Birds wiki, its me Gestro!
and.... follow this wiki's rules or admins obliterate you using fire blasters and stuff...
thats it... why are you still here?
Hello?
WHY ARE YOU STILL HERE!!!????
STAPH SCROLLING THROUGH HERE!!!!
OK HERES YOUR GOLDEN EGG BASKET PRIZE!!!
Things I have opinions on..
These are things that i like/hate..
Things I Like..
Drawing - just because
Minecraft - because you can build and play survival..
Roblox - seems cool.. mainly because Piggy..
Angry Birds - Duh..
Kaitou Joker (Anime) - i found this anime on Disney and.. yeah.. i got interested..
Things I hate...
Spammers & Vandals - You would know..
My thoughts on Users..
this is what i think about users..
Awesome
ComboLuigi2000 - He's an awesome guy, we both have some interests, and basically, he's just cool..
Omega138 - We share some interests and is cool, but just used to SHOVE alot of anime..
Nopenop33 or SuperAngryBirdies - good artist, and great friend, we share interests and well.. just a great person! :)
Great
Icebird2019 - Cool, and great.. but just a bit immature, and for some reason has hatred against Omega..
DavetheFave11 - Good artist, cool birds, Great events, and he's just a cool person! :D
Cool
Yoshi1219 - A good admin who protects the wiki!
Neutral
Anyone i did not put in here..
Uhh
IM A VANDAL! - i never encountered him until i saw a post on Combo's Wall.. and.. yeah i never saw him since then..
NO!
Angry101 - I did not exactly hate him back then... he's immature, and a brat, but when i left, i began hearing stories about him.. Angry swearing, vandalizing (even though he already did that) and everything bad! i heard he's banned from this wiki and Combo's wiki for being a menace.. now im on the look out..
NEED TO BE DESTROYED!
That one person who Yoshi does not want us to talk about.. - Yes... you know who im talking about...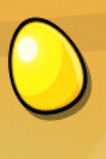 Community content is available under
CC-BY-SA
unless otherwise noted.